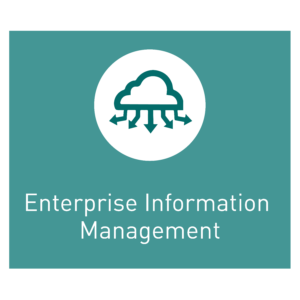 Enterprise Information Management (EIM) is defined through a framework that encompasses: Vision and strategy, governance, core processes, organization and technology infrastructure. Xtensible can be able to help your organization understand where it wants to and needs to go by helping to develop the strategy through our EIM Framework.
Many times IT organizations are tasked with the information management because they maintain the technology systems and physical flow through integration of data. Ask yourself; does the IT support actually knows and understand the context of the data and the way it is used within the organization to make decisions? EIM is a business driven activity that needs to be supported by the IT organization.
With our nearly two decades of thought leadership and support in developing utility standards around the context of data within organization we can be able to help the business to establish:
Vision and Strategy – define where the organization needs to go and how to measure success
Governance Model – establish the policies and steering committee to make the needed decisions to support the strategy
Process – build out and anchor within the organization of the data how the data will be managed
Establish the Organization – build out the roles and providing training to complete the processes
Implement supporting technology – work with IT organization to implement the technology to support the business in the data management effort
Xtensible has taking both a "hands on" role as well as a more consultative role with companies to help establish their data management initiatives. More often than not we continue to provide consulting and services to help provide the organization with recommendations based on industry standards, previous work experience for their future business needs.
---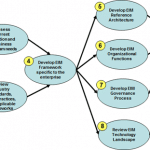 Building the EIM Foundation for the Smart Grid
There is no question that the right approach to EIM drives individual and organizational performance and profitability. EIM enables standardization of business integration and intelligence while ensuring relevant and timely information is delivered to business users in a form that they can understand.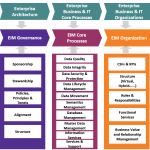 Enterprise Information Management Framework
Our framework, used by the NIST Smart Grid Interoperability Panel (SCIP), can help set the foundation for understanding and managing utility company data to drive business value.