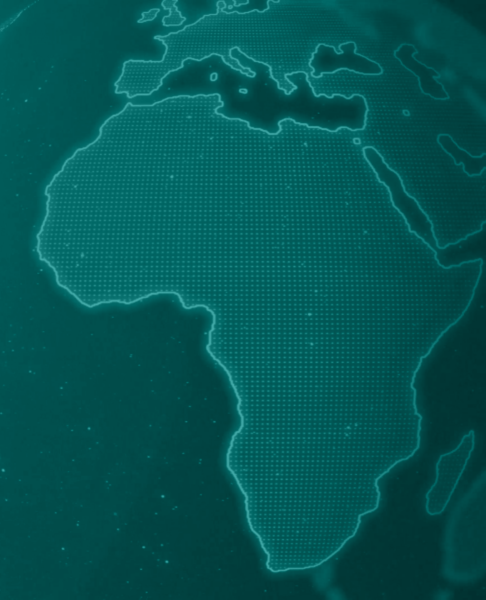 Xtensible has been selected by New Jersey-based Continuum Associates ("CA") to drive the implementation of the utility software architecture and solutions for Konexa through a USTDA (United States Trade and Development Agency) grant.
ECOF Kaduna Limited (trading as "Konexa") intends to provide grid and off-grid power generation and electricity distribution services within a sub-franchise area of a distribution utility service territory in Kaduna State, Nigeria. As part of this initiative, Konexa aims to upgrade the distribution network infrastructure in its sub-franchise area, develop a 2.5 MW of solar photovoltaic ("PV") plant to serve grid and under-grid customers along with incorporating 30 MW of hydropower into their generation mix, roll out off-grid technologies, and implement a utility management technology platform.
Recently, Konexa was awarded a grant through USTDA to conduct a Feasibility Study to support the necessary economic, legal, regulatory, and environmental analysis to develop its sub-franchise area. The Feasibility Study includes technical studies for the generation assets, environment and social impact analysis, legal support to draft final agreements with the distribution utility as well as a review and implement utility software architecture solutions.
Konexa, in conjunction with USTDA, selected CA to lead the Feasibility Study. CA has selected Xtensible to drive the implementation of the utility software architecture and solutions due to Xtensible's extensive experience in the Electric Utility market and previous work with Konexa.  The engagement is focused on three major components:
Utility Systems Architecture and Design – Xtensible will design the system architecture including the roles and responsibilities related to the systems architecture and software solutions.
Software Evaluation – Xtensible's expertise in the utility domain will help drive the selection of the requirement management technology according to the previously designed Utility System Conceptual Architecture that Xtensible defined in 2019 for Konexa.
ICT Management and System Implementation Framework, Process, Roles and Responsibilities – Xtensible will define the roles, responsibilities, and processes for managing the Konexa Information and Communication Technology ("ICT") Function, by using principles from the control objectives for information and related technologies ("COBIT") and information technology infrastructure library ("ITIL") frameworks.
"From my years of experience in the utilities space worldwide, particularly in the Africa regions, what Konexa aims to do is a game changer towards enabling sustainable service delivery and extending access of electricity to customers in the region," commented Phillip Jones, Xtensible VP of Solutions. "We are bringing our experience of taking a standard based approach to technology and architecture to allow Konexa to ensure the success of the technology enabled services and create a solution that can be easily replicated elsewhere."
The foundational technology that Xtensible provides will support the overall objective of Konexa to provide support and operations of an electrical distribution network and the deployment of a 2.5 MW solar PV plant within a sub-franchise area of a distribution utility in Kaduna State, Nigeria.
To inquire about this current project or to learn more about how Xtensible can support your utility in technology advancements to ensure safe reliable delivery of energy, please visit our website at www.xtensible.net or contact Michael Covarrubias, VP of Market and Strategy.