Celsia is a Colombian power company based in Cali, part of Grupo Argos. Celsia serves 1.2 million customers and employs 2,100 people having operations in Colombia, Honduras, Costa Rica, and Panama. They are passionate about renewable energy and energy efficiency and have positioned themselves at the forefront of the global energy transition by generating 100 percent of their power from clean energy sources. Through innovations they continue to find new ways to support urban projects, to help customers connect their homes and businesses, to be able to take advantages of the new energy era.
Xtensible has been selected by Celsia to support them in developing strategy and architecture to become the Distribution System Operator (DSO) of the future in Colombia. Moving in the direction of a DSO they need a strategy-based roadmap, a plan, and recommendations as part of a three-year initiative. The work will determine needed business capabilities and will result in the implementation of modern technology, processes, and operations to support a DSO.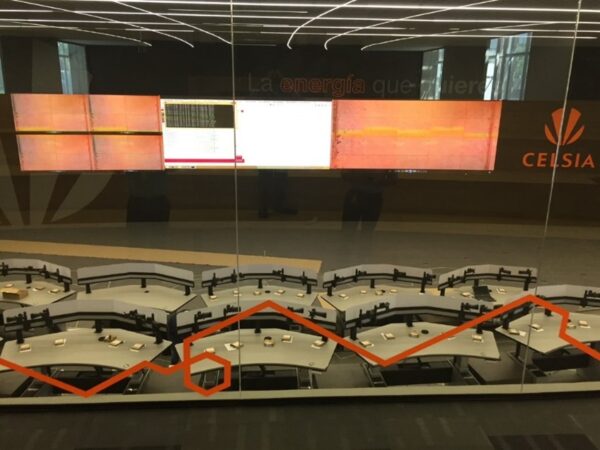 Xtensible will be working with strategic alliance Colombia Inteligente that promotes research and development for electric sector in Colombia, to help drive the development of business capabilities and associated digital transformation for Celsia focusing on all aspects of a modern DSO:
Planning for distribution network expansion
Planning for distribution investment
Planning for distribution operations
Planning for demand respond
Planning for distributed energy resources
Distribution automation
Enterprise assets management
Workforce management
Outage management
Fault and restoration management
With more than 20 years of experience working with utilities world-wide, including multiple Digital Transformation Initiatives, the Xtensible approach is based on industry standards tailored to client needs, building on investments made by our clients as the foundation.
"Our strategic and hands-on experience was key in the decision by Celsia to partner with us to help them becoming the DSO of the future.

Working with the team to establish an effective and optimized architecture, strategy and plan will help set them in achieving their future goals and objectives."

Michael Covarrubias, VP Strategy and Solutions
About Xtensible
Xtensible, based in the US, is the premier provider of standards-based consulting services to the energy and utilities industry for over two decades. Xtensible leads in the development of Smart Grid world-wide industry standards and has a proven record for helping utilities to implement those standards. For expertise and experience in the areas of regional electricity market solutions, power systems operations, project implementation, enterprise and advanced analytics, system integration, energy services, DER, customer care, grid operations (T&D) and network model management, contact us today to learn how Xtensible can help!