A major electric and natural gas utility, based in Texas, has selected Xtensible to help advance their asset analytics program, by utilizing the Xtensible Asset Flex data model, based on the IEC CIM.
The utility recognizes the value within their data and what it can bring to drive business insights and increased support of operational excellence. As part of their Asset Health program, they are bringing together data from multiple different sources, vendors, and technologies to establish a composite health index to drive maintenance, support, and operations for their fleet of assets. The utility has asked for Xtensible to establish a consistent means for retrieving, storing, and using their asset test data to generate insightful analytics.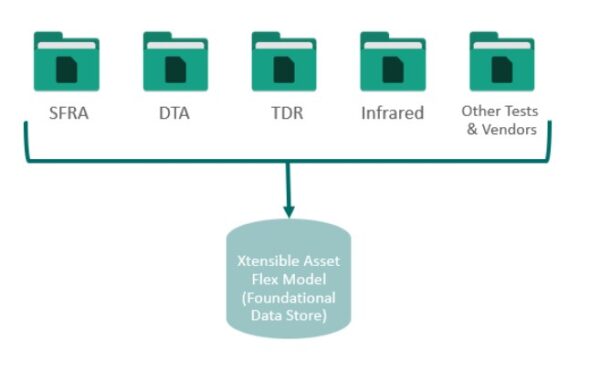 The initial phase of the project focuses on the consumption of over 15,000 Doble DTA and SFRA tests, followed by TDR tests. This includes data profiling, to ensure that end users and systems consuming the data, trust that it is accurate. They utilize the Doble DTA to provide comprehensive test results for close to twenty different asset types. They also utilize Sweep Frequency Response Analysis (SFRA) testing, as a method to evaluate the integrity of power transformers over a frequency range.
The next phase will be the consumption of Doble TDR files. TDR being a breaker test set used for testing different types of circuit breakers. Along with the consumption and visualizations around Infrared images.
"Xtensible is supporting in the implementation of an IEC CIM standards-based data model and integration microservices that will enable the utilization of the data to drive enterprise asset analytics", states Gustav Brand, Consultant at Xtensible. "Our approach is one we have utilized multiple times within the industry, not just for Doble tests but with other vendors. Our model supports a wide range of procedure data sets for all asset types."
The selected approach:
Empowers business change from data-driven insights
Raises awareness of opportunities
Enables scalability and architecture growth
Provides automation
The Xtensible Asset Flex data model can be expanded with additional asset types, data types and data streams, providing a foundation, in the case of this utility, for asset test data management.
To get into contact with the utility please contact mcovarrubias@xtensible.net.
To learn more about how Xtensible can help your company in the development, design and implementation of a Data Driven Digital Transformation please contact us via our website contact form or e-mail us at sales@xtensible.net.