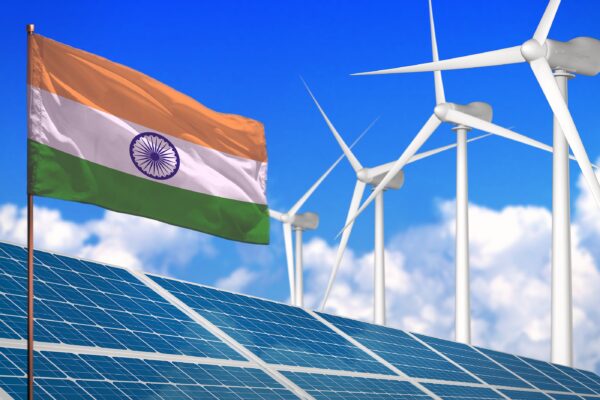 Xtensible has joined ESTA International as a subcontractor to provide consulting and technical assistance to support in the development of a digital technology roadmap and a platform for centralized energy data integration for BSES Yamuna Power Limited ("BYPL"), through a USTDA (United States Trade and Development Agency) grant.
BYPL is one of the three major distribution companies that cover the National Capital Region (NCR) in Delhi, India and currently distributes power to over 1.7 million consumers in one of the most rapidly growing and densely populated sections of Delhi. To keep up with continuously increasing power demand and mandates regarding clean and efficient energy, BYPL has been adopting new technologies in the field of Distributed Energy Resources, such as smart meters and small-scale storage systems. The introduction of these new systems and continuing growth, a higher magnitude of data has been flowing to BYPL's servers, making optimal data integration an urgent requirement. At the same time, BYPL also seeks to optimize their power distribution network to eliminate bottlenecks and improve reliability.
The implementation of an energy data integration platform will bring data points from BYPL's various systems to a centralized data hub. This data hub would be used to identify optimal use cases, pinpoint losses, and enhance flexibility to increase BYPL's operational efficiency. The goal of an enterprise-level solution would be to enable advanced data analytics by integrating all BYPL's current standalone data sources including, but not limited to, OMS, SCADA (Supervisory Control and Data Acquisition), Geographic Information System (GIS), smart meters, service center Customer Relationship Management (CRM), Systems Applications and Products (SAP) and consumer data.
The energy integration project will allow BYPL to achieve the following objectives:
Improve power Outage Management.
Increase reliability through better Predictive Maintenance.
Establish better Analytical tools for various applications like Loss Reduction, Energy Audit, Consumer Segmentation, Network Planning, Revenue Enhancement, etc.
Attain better customer service.
Deal with energy Congestion with greater effectivity.
Enable an efficient Power Scheduling system.
Some challenges to overcome are quality of data sets, siloed data, and time-consuming data extractions.  To overcome this, ESTA International and Xtensible will utilize their world-wide known experts in the CIM industry standard in conjunction with other industry standards.  This will support BYPL in establishing a common definition of data, integrations, and future analytics.
To inquire about this project or to learn more about how Xtensible can support your utility in technology advancements to ensure safe reliable delivery of energy, please visit our website at www.xtensible.net or contact Michael Covarrubias, VP of Strategy and Solution.