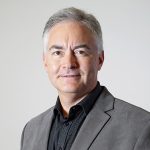 Greg Robinson, General Manager
In January 1998, Greg Robinson became a founder of and consultant for Xtensible Solutions. Mr. Robinson is recognized as an expert and trusted advisor among utility executives and management with operational and system responsibilities. His primary focus is helping utilities lower their life-cycle costs through efficient use of enabling technologies. His services are oriented around planning, designing and supporting the implementation of standards-based & semantically consistent information management solutions that facilitate business transformation.
Mr. Robinson is an ambassador for the utility industry as a whole, leading and participating in multiple standards organizations. He is the international convener of IEC TC57 Working Group 14 (IEC 61968 series of standards), which is extending the Common Information Model (CIM) for utility enterprise-wide messaging. He also participates in other industry activities such as the Smart Grid Interoperability Panel (SGIP), IEEE Power Engineering Society, the DistribuTECH Advisory Committee and the OpenSG & CIM User Group communities of UCAIug.

---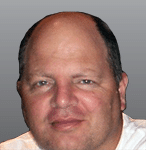 Phillip Jones, Vice President of Solution Development
Phillip Jones is Vice President of Solution Development, based in Denver, Colorado, and Manager of Xtensible Solutions South Africa. Mr. Jones joined Xtensible Solutions in 2005 and now leads the solution development of semantics-based systems integration and service-oriented architecture (SOA) consulting, using the Model-Driven Information, Integration, and Intelligence Framework (MD3i) for utility industry client enterprise information management (EIM) initiatives.  Mr. Jones also actively participates in several industry organizations, including the IEC TC57 South African National Committee (SANC) and the Engineering Council of South Africa. Mr Jones' experience includes enterprise architecture, championing service orientated, decoupled architectures and semantic-based system integration.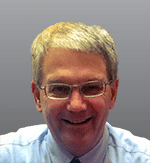 Harry Garton, SPHR, Vice President of Professional Services
In March 2004, Harry Garton joined Xtensible Solutions as account manager for the California ISO. As Mr. Garton's project list expanded to include ONCOR and Progress Energy, he distinguished himself as a forward-thinking, planning visionary. Mr. Garton became the Vice President of Professional Services in 2005 and has been instrumental in hiring, managing, mentoring, and promoting professional and individual growth among the Xtensible family. His daily responsibilities entail advising external and internal clients on goals, objectives, and strategies. Mr. Garton's support for the utility industry extends to his commitment to standards groups, including the IEC TC57 Working Group 16, which focuses on deregulated energy market communications.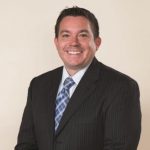 Michael Covarrubias, Director of Market Strategy and Solutions
Michael Covarrubias directs Xtensible Solutions' market strategy and solutions. Based in Phoenix, Arizona, Mr. Covarrubias is instrumental in the development, oversight and execution of Xtensible's vision and strategy. In alignment with utility market demands, Mr. Covarrubias assists Xtensible in delivering sustainable capability offerings, services and solutions that empower clients in a reliable and cost-effective manner. Mr. Covarrubias joined Xtensible in 2016 and brings his asset management and geographical information systems (GIS) expertise, along with his maintenance and inspections and mobility workforce management experience to our thriving organization.